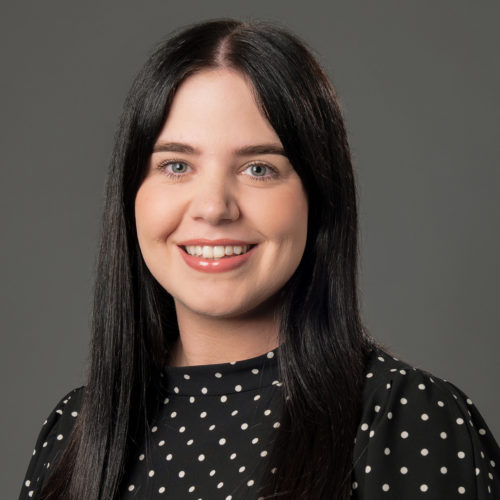 A meticulous planner and all-round people person, Karen Duncan, Office Manager, is integral to the smooth running of COP's UK team.
Karen shares more about her role, what she enjoys about working with COP and the key lessons her career has taught her so far.
How did your career journey begin?
Like a lot of people, I wasn't sure what I wanted to do when I left school. I thrived in drama, winning the subject excellence award, but ultimately decided acting wasn't the most viable career path!
After finishing school, I began studying Hospitality Management at university, but left to pursue more hands-on industry experience.
I spent around seven years working across Scottish venues including The Balmoral, Gleneagles and Martin Wishart. In 2014, I decided it was time for a change – and a weekend off – so moved into an administrative role at an architectural firm before progressing to office management.
In 2019, I was ready for a new challenge, in a new sector. The great thing about my role is that I can take my skills into any business.
I joined Red Rock Power and spent three years there as office manager, before moving to COP in 2022. Entering the renewables sector has provided a great learning experience and I've developed a much stronger understanding of the industry – useful when climate change and net zero are such hot topics.
Tell us about your role.
I manage COP's Edinburgh and London offices which includes facilities management, travel, onboarding, organising events and supporting our UK-based projects including Pentland.
I joined COP when it had just secured its new Edinburgh office, also home to the Global Floating Offshore Wind Competence Centre. Managing the fit-out project for the office was a huge and sometimes challenging task but it was incredibly rewarding seeing the finished space and moving the team in to our new home.
What are the key lessons you've learned working at COP so far?
Always be prepared with a Plan B and a Plan C!
In my role, you quickly learn how to spin plates and juggle different priorities to effectively support your team. I've worked in some very fast paced environments - there's a lot of thinking on your feet but you're also required to be proactive and a meticulous planner.
In COP, you're given responsibility from day one and are trusted to make your own decisions to find the best solution in constantly evolving projects.
Tell us about the official launch of the Global Floating Offshore Wind Competence Centre (GFLOWCC).
This was a very exciting project to work on. We were not only celebrating the hard work which went into securing the Edinburgh office, but also COP's commitment to developing floating offshore wind and ensuring Scotland is ready to seize the opportunities the industry offers.
We created two videos to premiere at the launch, which profiled COP's UK team, highlighted our development plans and showcased the company culture. They conveyed a real sense of togetherness and captured our ambition and culture perfectly.
Why is COP a great place to work?
COP has a very open culture where everyone's opinions are valued, and there's a lot of collaboration with colleagues and projects across our global locations.
We always take time to celebrate the team's achievements. Last September, we held a three-day offsite in Istanbul, which was an incredible experience. It was great to finally meet global colleagues in-person through a jam-packed agenda filled with learning, discussion, presentations and company updates.
What do you do in your spare time outside of work?
I love travelling and exploring new places, whether that's a day trip, UK city break or solo trip abroad. I'm also a keen walker, reader and big fan of Scottish football. I have a season ticket for Livingston FC so can often be found watching a match with my dad.