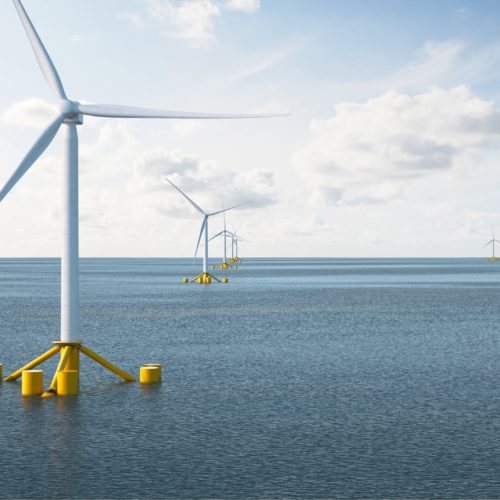 Pentland Floating Offshore Wind Farm is sponsoring three young adults from the North Highlands to take part in the Tall Ship Races 2023, a life-changing experience organised by Sail Training Shetland.
Enabling participants to confront demanding challenges, the initiative supports young people to develop their life skills, build their physical and mental capacities and provide experience that will help them when looking for future employment.
Taking place between 26-29 July 2023, students will enjoy one of two adventures on offer - a leisurely Cruise-in-Company visiting guest harbours along the Norwegian and Scottish coast, or a livelier ocean race between Lerwick and Arendal.
Richard Copeland, Project Director of Pentland Floating Offshore Wind Farm, said:
"We're proud to be sponsoring three students on the Sail Training Shetland initiative this year, providing the younger generation with the opportunity to build their confidence and develop teamworking skills in an exciting new environment.
"Complementary to our proposed community benefit fund and annual STEM bursary awards, this sponsorship demonstrates our commitment to supporting the development of young people in the area and forms part of our effort to ensure the Caithness and Sutherland region benefits from the project.
"We look forward to meeting the students selected and hearing about their adventures on their return."
Pentland is sponsoring the initiative alongside Scrabster Harbour Trust and Developing Young Workforce North Highland.
Sandy Mackie, Trust Manager at Scrabster Harbour Trust, said: "Scrabster Harbour Trust is delighted to be sponsoring the sail training opportunities. We are pleased to assist local young individuals access adventure and challenge whilst developing new skills and talents".
Nicola Innes, Developing Young Workforce North Highland, added: "We are delighted to be working in partnership with Scrabster Harbour Trust and Pentland Floating Offshore Wind Farm on the initiative.
"Not only will the trainees take part in all aspects of sail training, but the experience will help participants discover strengths and hidden talents. Being part of a crew on board a tall ships vessel during this international festival will be an experience like no other."
Nine fully funded placements are available for young adults in the North Highlands. Applicants must be 15 years of age on 1 July 2023 and the closing date for applications is 31 March 2023.
Learn more at: https://www.dywnh.scot/news/sail-trainee-recruitment-opportunities/