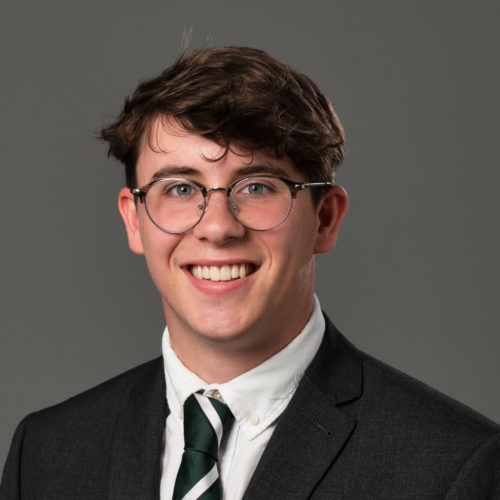 Jude recently joined COP for a year-long industry internship as part of his Mechanical Engineering degree at Swansea University. Below he tells us what prompted him to pursue a career in renewable energy and his experience at COP to date.
What made you decide to work in the renewables industry?
When I was very young, I wanted to be a firefighter but as I got older physics and biology became my favourite subjects at school and I decided engineering was the career path for me. Constantly hearing about climate change on the news made me want to work in an industry which could address some of these challenges and that's why renewable energy seemed like a good fit.
When I was looking into different renewable technologies, wind power really stood out to me, probably because I'm from the UK and very used to the wind! After looking into wind energy further the opportunity that offshore wind presented seemed immense and I knew it was what I wanted to do.
Tell us about your role at COP?
As an engineering intern my main role is to support the engineering team wherever I'm needed. This has allowed me to be involved in many different areas on the project and complete a variety of tasks. Other than general support, my other key responsibility is to organise and manage tier two contracts with the procurement team.
What are the key lessons you've learned working on Pentland so far?
Working on the Pentland project has been my first time working in the wind industry and within an engineering team, so I have learnt a lot since I joined. So far, I've learnt how to work as part of a large team, about the key technologies in floating offshore wind, the challenges faced in the development of a project and the general organisation of companies in the sector.
What do you think the key challenges will be for the future of floating offshore wind?
One of the key challenges for the future of floating offshore wind is the high cost of technology and infrastructure. The industry needs to develop more cost-effective technologies and infrastructure solutions to overcome this which will require initial investment from governing bodies and investors. To ensure this investment is forthcoming, it is important to educate the public on the benefits and potential of floating offshore wind, so that everybody is aware how the industry can support the fight against climate change.
What are your career ambitions for the future?
I want to continue working towards completing my bachelor's degree, then study a master's in engineering or renewable technology. Once I finish my studies, I'd then like to work towards becoming a chartered Engineer.
What would be your advice to others looking to pursue a career in offshore wind?
My main advice for anybody looking to pursue a career in offshore wind is to advertise your interest in the industry through LinkedIn and other similar sites.
Offshore wind is a growing industry which is always looking for more people, so make it clear you are interested, and opportunities should present themselves.
Finally, what do you like to do in your spare time?
Outside of work I like to stay active, I often go on walks in the hills around Edinburgh, go wild swimming and I play for a local field hockey team.