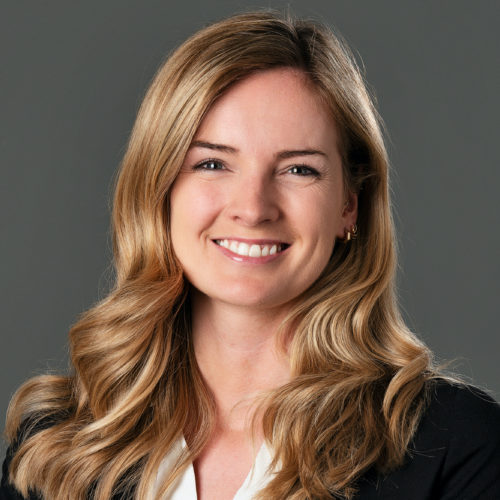 When she's not exploring the hidden gems of the West Coast with her golden retriever, Machair, Stephanie Kennedy spends her days as Senior Floating Manager for Pentland Floating Offshore Wind Farm.
We caught up with Steph to find out more about the drive behind her career in renewables, her thoughts on creating a more diverse energy workforce and the advice she'd give those starting out in offshore wind.
How did your career journey begin?
I was brought up by a family of engineers who supported Scotland's growing industries for decades - my dad worked on Scottish oil and gas projects and my Granda worked at John Brown's shipyards. As a child, I loved building dens and bridges, and maths and physics were my favourite subjects. So, I always knew I wanted a career in engineering.
In 2013, I graduated with a degree in Civil and Environmental Engineering from Strathclyde University and started my career in Atkins Offshore Wind department. During this time, I worked on the Beatrice offshore wind project where I built my knowledge of the sector. Five years later, I joined Red Rock Power as Senior Structural Engineer to support the development of offshore wind projects including Inch Cape and UK new leasing round activities, which introduced me to floating offshore wind.
Why did you choose a career in offshore wind?
I was drawn to the industry by the chance to create positive change for the planet. I liked the idea that offshore wind was a young, diverse and rapidly growing industry, with fresh approaches being central to its success.
This creative environment provides the perfect opportunity to put my ideas on the table, taking learnings from past projects into new developments on the horizon.
Whether you're supporting early stage development or decommissioning assets, you'll be working on something new that will set the industry standard for decades to come.
Why did you choose to work with COP?
I knew COP had an ambitious floating portfolio and with this brings fresh opportunities and challenges I wanted to be a part of. I was also attracted to COP's global footprint and since joining, I've worked with markets around the world, from America and Italy to South Korea and Taiwan.
Tell us a bit about your current role.
When I joined COP in 2021, I spent the first 12 months working on the development of our global floating wind competence centre. The competence centre is based in COP's Edinburgh office and includes a number of specialists in floating wind energy who support the development of CIP's floating wind portfolio and assesses the technologies available in the floating industry.
More recently, I've moved into a foundation package management role for Pentland Floating Offshore Wind Farm, where I manage the foundation design and transport and installation packages for the project.
Do you have any thoughts on how we can encourage a more diverse talent pool to pursue a career in energy industry?
While gender balance in the industry is improving, there's still work to be done. Throughout my career, I've taken part in STEM events to support the next generation into renewables, with a particular focus on encouraging girls to pursue careers in offshore wind.
By visiting schools, colleges and universities, we can promote exciting job opportunities and alternative career routes such as apprenticeships to a wider pool of talent and create a more diverse energy workforce.
What advice would you give those starting their career in offshore wind?
Don't be afraid to put yourself forward for opportunities and step out of your comfort zone. Working in such a new industry, we're all learning on a daily basis. Make sure to speak up and challenge existing processes if you have a better way to get things done.
What do you do in your spare time outside of work?
For me, there's nothing better than a good hill walk or exploring the West Coast's hidden gems with our golden retriever, Machair.
I'm also a big fan of single malt whisky and enjoy visiting Scotland's distilleries – we've managed to hit over half of the distilleries in the country.