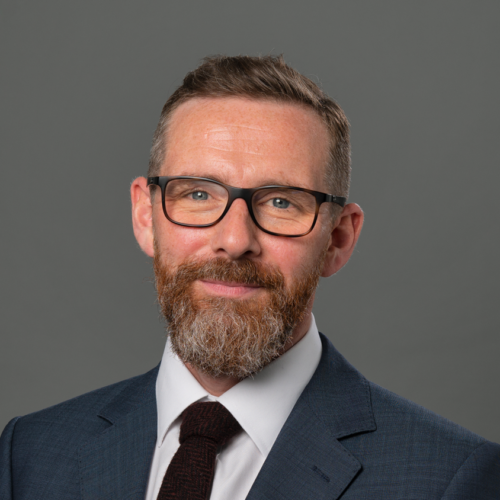 With RenewableUK confirming massive growth in floating offshore wind in recent months, it is vital we have the right safety professionals in place to ensure our personnel and the environments we work in are kept safe as projects ramp up.
David Armour moved into the HSE space 15 years ago and hasn't looked back since. Drawing on his experience working in the military, we caught up with him to discuss his role in Pentland and his thoughts on the future of floating offshore wind.
How did your career journey begin?
I initially gained my mechanical engineering qualifications whilst serving with the Royal Electrical and Mechanical Engineers.
I absolutely believe the military installs a sense of confidence and pragmatism that I would not have gained if I'd stayed at home. Personally, I'd love to see a stronger drive from the energy industry to engage with service leavers as they often bring a very useful skillset to projects.
The engineering qualifications I acquired give me a unique point of view as a safety professional. I understand the engineering challenges faced by projects such as Pentland and my problem-solving experience within the military supports me to help find solutions quicky.
After leaving the military, I moved into the port and maritime sector and gained a BSc in Occupational Safety and Health from The University of the West of Scotland, kicking off my second career as a health and safety professional.
In 2010, I started my first offshore safety job, where I was lucky enough to work on Sheringham Shoal wind farm. I'm excited to now be working with Copenhagen Offshore Partners on Pentland.
I was attracted to this opportunity by the chance to work on projects focused on floating wind - I see this as a new frontier now that fixed bottom is very much established. Floating still has many challenges that need to be faced, and with safety professionals being great problem solvers, it's rewarding to be part of the team overcoming them.
What excites you most about your role?
As Head of HSE, my job is to support the project plan and ensure work activities are delivered safely and responsibly. This is done by carrying out assessments of our supply chain, analysing work methods and managing risks to ensure the environment is as safe and comfortable for the workforce as possible.
I've been working on the project for just over a year now, and I take great pride in the fact that we've successfully delivered one onshore and three offshore geotechnical investigations without incident in that short time.
On a personal note, as the father of a seven-year-old son, working on a renewable project in my home country and helping to build a net zero future he will benefit from is also very rewarding.
What are the key lessons you've learned working on Pentland so far?
Since working on the project, I've discovered there is always something new to learn. Floating technology and the specific location of Pentland creates some unique challenges, such as better understanding mooring systems, and working close to Dounreay Nuclear means that I had to hit the books to better understand some of the issues there .
We're also now in a much more competitive market and as such, getting specialist support is becoming more of a challenge. The pool of safety experts in the offshore industry is very small, and current training may not be sufficient to prepare the next generation of HSE professionals to meet the demand created by net zero ambitions.
I'd like to see some of the health and safety courses available become more industry specific, to better prepare newly qualified safety personnel for the unique challenges the offshore wind sector can face.
What excites you most about the future of floating offshore wind?
For me, it's always going to be the technology and innovation. Floating offshore wind reminds of my early days working on fixed bottom projects, but we now have a lot more experience to draw from.
The emerging interfaces between offshore wind and existing oil and gas technology are also great to see, with many of the previous barrier's perception that the technologies were not interchangeable, the skills oil and gas professionals had did not fit the offshore wind industry. which prevented the two sectors from working collaboratively coming down.
Finally, what advice do you have for others considering a career in offshore wind?
As recent as five years ago, the offshore wind industry was seen as a small sector that would supplement other forms of energy generation. But today, we're witnessing huge, predicted growth, meaning there is a vital need for new talent across the board.
In the current climate, I can't imagine a more exciting sector to work in than renewables. If you've got a passion for technology and are interested in being part of the drive to a net zero future – I'd highly recommend pursuing a career in offshore wind.
To hear from more of the team behind the Pentland Floating Offshore Wind Farm, visit our news section.
Would you like to work with us? Stay up to date on vacancies on the Copenhagen Offshore Partners website.