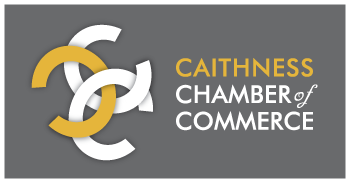 We're delighted to have joined the Caithness Chamber of Commerce to support its mission to create a vibrant business community within the North Highlands and maximise the opportunities the Pentland Floating Offshore Wind Farm will bring to the area.
Our membership will allow us to engage further with the local supply chain in Caithness and beyond, providing opportunities to promote the wider benefits of the project, both during construction, and when operational.
As part of our ongoing commitment to working with local suppliers, we look forward to building a partnership with the Chamber to deliver social and economic benefits for the region wherever possible; from the development of our O&M base at Scrabster Harbour to the wider infrastructure and support services the project will generate.
We'll also look to collaborate on skills initiatives through local colleges to provide provision for apprenticeships and training that bring further employment to the area. Complementary to this, is our education and training fund which will assist local school students going on to study STEM courses in further and higher education.
Speaking on Pentland's membership, Trudy Morris, Chief Executive at Caithness Chamber of Commerce, added: "We are delighted to welcome Pentland Floating Offshore Wind Farm as Diamond Premier Partners. This cements the importance given to maximising opportunities for the local supply chain and wider community and is a significant commitment by the organisation. We look forward to working with the team to help realise the opportunities for businesses, communities and our young people.
"This will be a transformational project for the region as offshore wind developments such as the Pentland Floating Offshore Wind Farm play a key role in helping Scotland and the UK reach their net zero targets as well as create jobs and drive investment in skills and infrastructure."