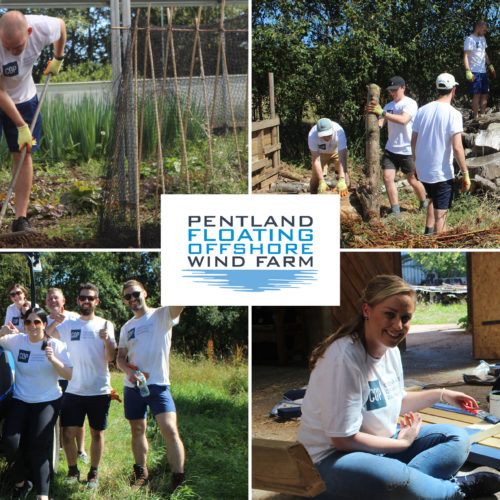 In early August, we joined colleagues from the wider Copenhagen Offshore Partners (COP) team in a volunteering day to support local West Lothian charity, the Cyrenians.
Our team visited the Cyrenian's community farm in Kirknewton which supports vulnerable young people, many of whom have experienced homelessness. Supported by specialised staff, the farm provides them with the opportunity to learn how to grow food, while developing their skills, ideas and confidence.
Working through several tasks which included digging plots in a large polytunnel, re-organising a wood fuel pile, building new picnic tables and harvesting fruit to make jam, we helped the farm to prepare for its busiest season.
Richard Copeland, Project Director said: "It was great to switch off from work and do something completely different as a team. It was very rewarding to give something back and find out about the work of the charity."
With our major company office based in Edinburgh, the day was organised as a way for our wider COP team to give their time, effort and support to those in need locally.
Andie, manager of the farm, was delighted with our efforts: "It was a real pleasure to welcome everyone to the farm so they could find out more about what we do. The tasks carried out would have taken us well over a week to complete. Please come back again!"