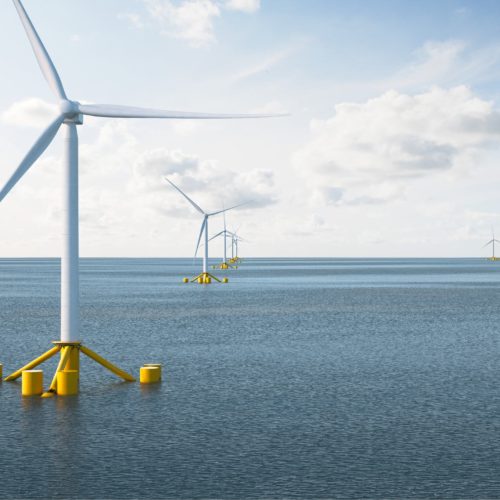 We're holding a series of supply chain events across the UK to introduce the Pentland Floating Offshore Wind Farm and outline the opportunities available to suppliers during the next phases of development and construction.
The events will comprise an introductory webinar on Thursday 8 September, as well as live events in Aberdeen and Sunderland in October and November focused around the Floating Offshore Wind (FOW) and Offshore Wind North East (OWNE) conferences.
These will be followed by further events in 2023 in the Highlands and the South West where tier one contractors will have the opportunity to meet the buyer and learn more about the work packages available.
Richard Copeland, Project Director, said: "Pentland is a key project for driving forward floating offshore wind in Scotland, the UK and globally. It will demonstrate new technological solutions which will reduce costs and will accelerate industrialisation. Nurturing the development of a local floating offshore wind supply chain in the UK is really important to us,
and we're excited to start outlining what the project will involve and opportunities available.
These events will allow us to speak to as many suppliers as possible across the series of events and open these discussions."
The events are being organised in collaboration with UK energy business development group NOF.
Joanne Leng MBE, Chief Executive of NOF said: "NOF is extremely proud to be working with the Pentland Floating Offshore Wind Farm project in the North of Scotland. I expect to see a huge amount of interest in this project from the UK supply chain working with COP and through collaboration with the various other offshore wind clusters."
Full event details:
The events will comprise an introductory webinar on 8 September
The first meet the developer event will take place on Tuesday 11 October 2022 at the P&J Live, Aberdeen, the afternoon prior to the Floating Offshore Wind conference, where the Pentland Floating Offshore Wind Farm will be exhibiting and available for further meetings
This will be followed by a second event on Wednesday 9 and Thursday 10 November at the Offshore Wind North East (OWNE) conference at the Beacon of Light in Sunderland.
Future events in the Highlands and South West are expected to take place in early 2023.
Registration for the introductory webinar on 8th September is now open and can be accessed here.
The supply chain portal for the events is also live for registrations of interest and suppliers can receive updates on upcoming events and other projects milestones through submitting their details here.