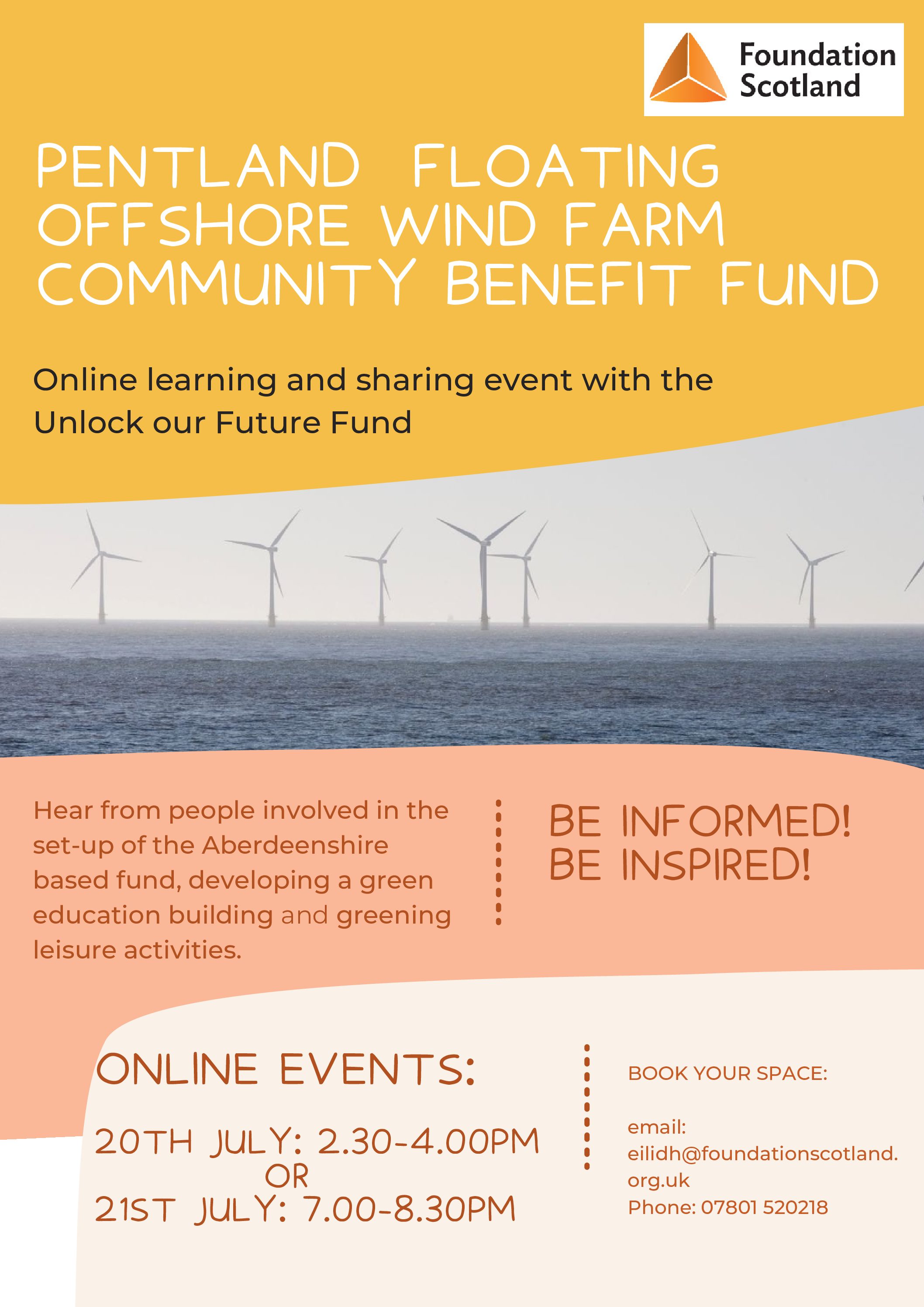 Foundation Scotland has been commissioned to carry out consultation on a proposed community benefit fund for the Pentland Floating Offshore Wind Farm. On 20th and 21st July, Foundation Scotland is hosting online information sessions to share experience from a similar Fund that is in place for the Aberdeen Bay Wind Farm which has a focus on climate smart projects.
More information on Foundation Scotland's consultation on the proposed Pentland Floating Offshore Wind Farm Community Benefit Fund can be found here.
The online information sessions will offer an opportunity to hear from people who live or work near the Aberdeen Bay Wind Farm which provides the 'Unlock Our Future Fund'. Guest speakers will include Panel members of the Aberdeenshire Fund on how and why the fund was established, Foundation Scotland on how the fund operates and two beneficiaries of the fund who have been able to take forward their projects. Representatives of the Tarland Development Group will share their experience of developing an education building with a green roof which is enhancing local biodiversity - particularly in supporting bee populations. Representatives of the Aberdeenshire Sailing Trust will share their experience of greening leisure activities.
The session will be made available twice with the first session being held on the 20th July at 2.20pm, the second session will be held on the 21st July at 7pm.
Both sessions are online and the zoom link can be requested through Foundation Scotland by emailing eilidh@foundationscotland.org.uk or phoning Eilidh on 07801 530218. Everybody is welcome.