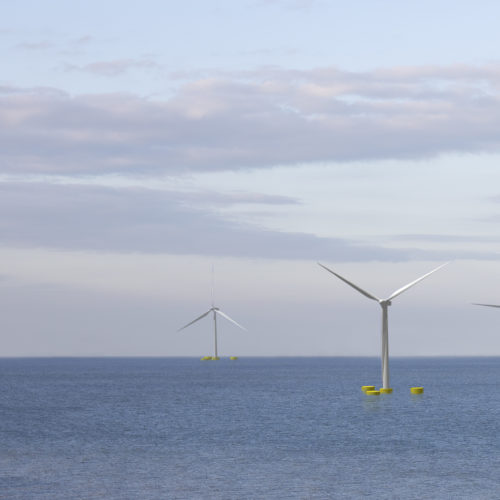 Pentland Floating Offshore Wind Farm reduces project area by 50% and reduces the number of turbines in the design envelope from ten to seven
On 4 July 2022 a public information update will be launched to detail key changes to the Pentland Floating Offshore Wind Farm. It will be available at: www.openplans.uk/pentland/
Throughout the previous consultations, we received valuable feedback from the local community and other stakeholders on the project.
This feedback has been reviewed carefully to consider how the project design could be refined.
Key changes include:
reducing the offshore site area for the turbines by 50% and
reducing the number of turbines in the design envelope from ten to seven.
The virtual exhibition includes information boards with images, maps, and visualisations of the wind farm with the revised site area and reduced number of turbines to explain the detailed changes to the project.
With the reduction in the offshore site area for the turbines, the horizontal spread of the turbines will be reduced. This will reduce the potential visual impacts of the wind farm.
The changes demonstrate our dedication to ensuring that the Pentland Floating Offshore Wind Farm is developed in an environmentally sensitive way, remains considerate of the concerns of the community, and is complementary to our proposed community benefit fund which will help to ensure local residents benefit economically and socially from the project.
Should you have any further questions or feedback on the changes, you can contact us at pentland-stakeholder@cop.dk