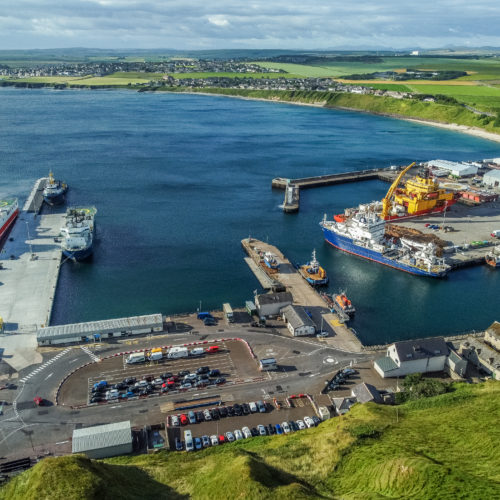 Scrabster Harbour
Work to gather wind, wave and seabed data from across Pentland Floating Offshore Wind Farm's offshore site area and cable corridor has been completed over summer 2021-summer 2023, marking a signficant milestone in the development of the 100MW project.
Set to act as a blueprint to accelerate floating wind deployment, the development, which is situated 7.5km off the coast of Caithness, is anticipated to produce enough green electricity to power 70,000 homes - 65% of those in the Highland Council area.
Detailed geophysical surveys were performed using a combination of sonar, acoustic, seismic, and magnetic techniques to give the project a detailed understanding of the geophysical properties of the site.  
The data acquired during surveys supported by Ocean Infinity, provides information such as depth to the seafloor, the type of sediment present on the surface and the layers that exist beneath.
Wind and metocean data was also recorded using SEAWATCH® Wind Lidar Buoys, deployed by Fugro, which gathered a range of measurements, such as offshore wind speeds, to inform critical project decisions through development.
The geotechnical survey which followed involved a combination of sampling boreholes, cone penetration tests, and in-situ testing to gather information about the lithology (physical rock characteristics) and properties of the site.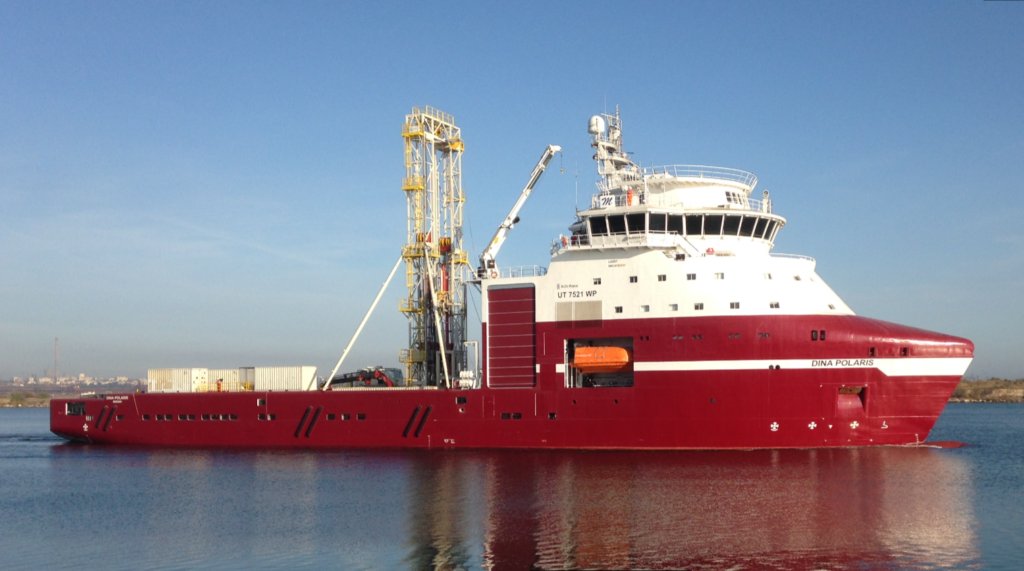 The soil and rock samples extracted with the support of Geoquip Marine, Ocean Infinity and Fugro, deepen the understanding of the site and enable a robust ground model to be developed. This determines the engineering parameters used for detailed design and installation of the turbine foundations and submarine cables. 
Richard Copeland, Project Director, said: "This is a significant milestone for any offshore wind development, and we are pleased to have safely and successfully completed a number of survey and monitoring campaigns over the past three years that gives us the data we need to finalise design and prepare for construction. 
"We now have a best-in-class data set to help us meet the engineering challenges of this pioneering project, with two years of wind and wave data and a combination of geophysical and geotechnical surveys performed means that the project now has a high-quality 3D integrated ground model.
"We are especially grateful to our supply chain partners Ocean Infinity, Fugro and Geoquip and key local stakeholders such as Scrabster Harbour for helping us complete the work to such a high standard."
Sandy Mackie, Trust Manager at Scrabster Harbour, added: "The successful completion of the Pentland survey campaigns is welcomed by Scrabster Harbour.
"The port has been utilised for each of the campaigns, demonstrating the kind of work and benefits offshore wind projects can bring to the area and surrounding community, even in the development stage.
"We look forward to continuing to work with the Pentland team on the development of the project's Operations & Maintenance base and look forward to continuing to strengthen this relationship in the years to come."