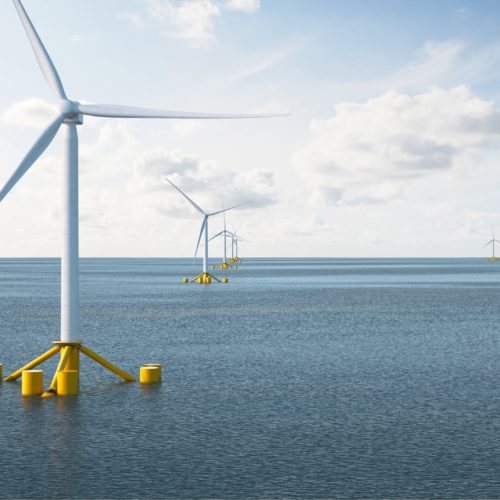 Pentland Floating Offshore Wind Farm has submitted an application to vary its Section 36 consent and associated marine licences as a result of further survey work and advancements in project design. 
The S36 Consent and associated marine licences were granted by the Scottish Government Marine Directorate earlier this year.
These variations, applied for under S36C of the Electricity Act, will refine the project's design parameters, enabling the wind farm to reduce the number of turbines deployed and the geographical extent of the array whilst maintaining total capacity.
Richard Copeland, Project Director, said:
"The project reached the significant milestone of achieving offshore consents earlier this year. Now, as a result of further design and survey work, we have proposed refinements to the consent to reflect the most accurate design parameters. This submission is a result of a significant effort to build a robust project which prioritises sustainability, remains considerate of the natural environment, and reflects the views of local communities and stakeholders.
"The variations will future proof the site, ensuring we can deliver greater benefit to the local community and Scotland's energy sector as a whole."
The application follows the submission of a screening request by Highland Wind Limited in August and a screening opinion from the Marine Directorate in September.
The development, which is situated 7.5km off the coast of Caithness, is anticipated to produce enough green electricity to power 70,000 homes - 65% of those in the Highland Council area.