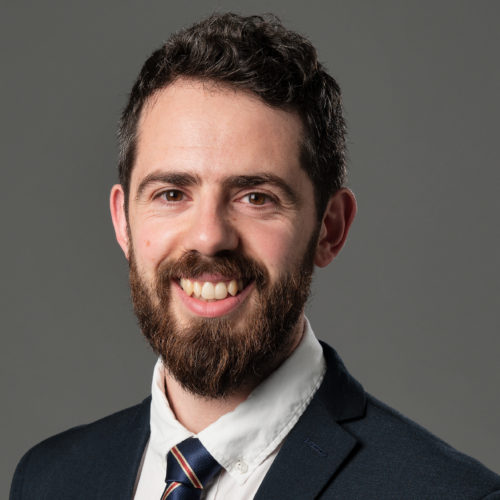 As the offshore wind sector grows, so does the need for a skilled green workforce. To meet current targets, the industry is set to employ 104,401 people by 2030 (Offshore Wind Industry Council), many of whom will transition from existing roles in oil and gas.
We caught up with Lee Senoussi to learn about his move from oil and gas to renewables and hear his advice for those looking to make a career change into offshore wind.  
How did your career journey begin?
When I was a child, I wanted to be an astronaut or pilot, but that dream was short lived when I discovered I was colour blind. Born from a natural sense of exploration, and an interest in learning how things work, becoming an engineer was a clear path for me.
I studied civil engineering at the University of Aberdeen and spent a semester studying in Barcelona. I graduated into the oil and gas sector, joining an engineering consultancy where I was able to work on a diverse range of projects around the world.
After building up 10 years of valuable oil and gas experience and becoming a chartered engineer, I decided to move into offshore renewables, an industry I'd been interested in since university. I moved into project management, supporting oil and gas operators to navigate decommissioning and energy transition projects.
Tell us about your role.
I joined COP as a Senior Manager in 2020, and currently work as Floating Wind Engineering Manager for Pentland. I'm responsible for data acquisition and site investigations, as well as aligning engineering governance and certification across all packages.
I'm proud to be contributing to the development of floating wind technology and deployment. I hope that I can transfer the knowledge and experience to future projects and pave the way for roll-out on a commercial scale to support a sustainable future.
What experiences gained in oil and gas have been beneficial to your work in offshore wind?
The premise of working on a project remains the same whether it's in oil and gas or offshore wind. In previous roles, I learned a lot about project and interface management, something particularly relevant to complex floating offshore wind projects.
Working for both consultancies and organisations has taught me how important it is to create an environment that is collaborative, where success is acknowledged, and failings are communicated openly and managed together. This creates the long-standing, trusting relationships that help projects succeed.
What are the key lessons you've learned working on Pentland so far?
Pentland is a challenging site on many fronts, and floating wind in general is a complex and relatively new market, so being patient and adaptable is key. I've learnt that by pushing the norms and applying new technology we can deliver a successful project that significantly advances the wider floating industry.
What advice would you give those thinking about transferring to offshore wind from oil and gas?
My advice would be to go for it! There are a lot of career opportunities in the wind sector, both onshore and offshore.
Start by researching developers and supply chain companies that are transitioning to renewable sectors to identify what kind of company you'd like to work for.
Then, register with recruitment agencies - they can help you find roles you're suited to and can give you the confidence you need to apply.
What do you do in your spare time outside of work?
I enjoy playing golf and 5-a-side football and, more recently, I've started running, completing my first charity marathon earlier this year.
On rainier days, my wife and I enjoy taking on DIY jobs, with the next project always being slightly bigger than the last! I also have a young daughter with a busier social calendar than me, so I love spending time with her and watching her grow.