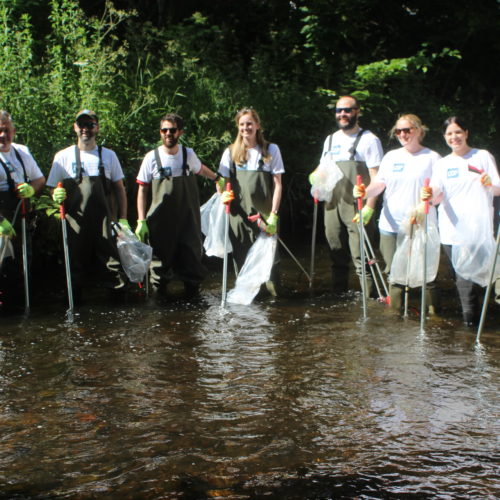 In June, Pentland joined colleagues from the wider Copenhagen Offshore Partners (COP) team to support a local charity passionate about the environment and conservation.
Colleagues spent the day with Water of Leith Conservation Trust, clearing discarded litter that is harmful to wildlife from a stretch of the river.
Taking to the water in waders, the team pulled out bottles, cans, bicycles, traffic cones, carpets and even a large metal safe.
"It was an eye opener to see so much litter in a small area," said Project Director, Richard Copeland. "It was very rewarding to come together and practically support a charity so passionate about the local environment."
Karen Duncan, UK Office Manager, also enjoyed the experience of volunteering: "It was great to get outdoors and spend time with colleagues from across the business.
"It was hard work but very satisfying to see the volume of rubbish collected at the end of the day. I live close to the river Leith so finding out about the charity's work and the local history of the river was fascinating too."
Johnnie from Water of Leith Conservation Trust was thrilled with COP's efforts: "We can't thank COP enough for getting involved. They've made a huge difference to the appearance of the water and subsequently reduced the impact of waste on the local environment."